Greetings & welcome
About LKNOG
Lanka Network Operators Group (LKNOG) is a non-profit, community based initiative to bring the network operators and networking professionals in Sri Lanka together in terms of educational, knowledge sharing and collaborative aspects. The objective of this forum is to provide a local & regional platform to discuss operational issues and technologies that interests network operators in Sri Lanka and in South Asia. This initiative also aim to unearth local talent and resource personnel from Sri Lanka who will be keen to contribute towards capacity building and knowledge sharing activities at large.
Don't forget to attend
Conference schedule
Conference program includes presentations covering latest tech updates and industry trends.
November 18-22, 2022
Workshops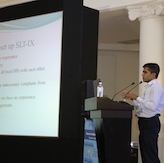 The emergence of SDN is having a disruptive influence on the world of data networking and is leading to a fundamental re-think of how networks are architected. This workshop will provide an in-depth understanding of the key technology elements of SDN via a combination of lectures and hands-on exercises.
Workshop Prerequisites
Participants are assumed to have good knowledge of the Unix/Linux command line environment, and understand the general concepts related to networking and IP addressing.
Please note: Participant are requested to bring a laptop (4GB+ RAM, 25GB free disk space) with VirtualBox or any other suitable hypervisor installed
Workshop Topics:
The workshop will be a combination of theory and lab. The course will cover: - Segment Routing Concepts: SID, SR Control Plane, SR Data Plane, SR-MPLS, SRv6
- SR-TE (Traffic Engineering)
- Traffic Steering
- SR Path Computation Element (SR-PCE)
- SR with SDN Controller
- SR-MPLS and LDP coexistence
- SRv6 vs SR-MPLS


Terry Sweetser
APNIC Trainer
Terry is responsible for developing APNIC's external training programs, ensuring that training initiatives support the needs of the APNIC community, in a proactive, service oriented manner for South Asia, Micronesia, Melanesia, Polynesia, Australia and New Zealand. Terry is Training Delivery Manager (South Asia and Oceania) at APNIC.

Warren Finch
APNIC Trainer
Warren is an experienced consultant and trainer with a demonstrated history of working in the information technology and services industry. Skilled in Windows, Cisco IOS, Virtualisation, Technical Support, and User Training.

Areas of Interest:

BGP, IPv6, Securing Internet Routing (RPSL, RPKI, BMP), Network Security, Automation and Orchestration, Scripting, SDN, Defensible Security Architecture, Network Monitoring, Mitre ATT&CK Matrix, Open source software.
System and network security

Day 1

Session 1

Agenda
Network Security Fundamentals

Session 2 & 3

SSH Lab
2FA Lab
Hashing Lab

Session 4

Distributed Denial of Service (DDoS)
Attacks and Countermeasures

Day 2

Session 1

Honeypots

Session 2

Packet Analysis

Session 3 & 4

Intrusion Detection

Day 3

Session 1

DNS Technical Overview and Operations

Session 2

DNS Configuration

Session 3

Recursive DNS
DNS Troubleshooting

Session 4

DNS Security Extensions (DNSSEC)

Wrap-up and Conclusion

Swapneel Patnekar
Shreshta IT
Swapneel is the CEO of Shreshta IT, who has worked in Information Security for 15+ years. He is an APNIC Community Trainer and has delivered workshops in Myanmar, Papua New Guinea, and Bangladesh on Information Security, Network Security, and DNS/DNSSEC. He is also a member of the Forum of Incident Response and Security Teams (FIRST) DNS Abuse SIG. He has also delivered technical workshops to Law Enforcement on countering cybercrime. He is a prolific speaker, and most recently, he has presented at numerous international security and privacy conferences such as btNOG-9, sdns2021, SANOG37, BSides Dayton, 2020 FIRST Virtual Symposium for Latin America and the Caribbean, APNIC50, UKNOF July, APNIC NFH SEA, LKNOG3. Aside from his day job, he spends time reporting abuse (malicious domain names) in the DNS namespace to the stakeholders.

Champika Wijayatunga
ICANN
Champika is an experienced Internet technology and Cybersecurity professional currently working as the Regional Technical Engagement Manager for Asia Pacific at Internet Corporation for Assigned Names and Numbers (ICANN), the global body that coordinates Internet's unique identifiers across the world. He represents ICANN in Security, Technical, Law Enforcement and Capacity Building forums primarily in the Asia Pacific region. Prior to ICANN, Champika held managerial, specialist and liaison roles at the Asia Pacific Network Information Centre (APNIC), the Regional Internet Registry for the Asia Pacific. He started his career with IBM Corporation as a technical specialist and later worked in IT industry, academia, research, and training environments. Champika has been regular speaker at various technical and security forums, INTERPOL, Council of Europe etc. and also serves in various technical community groups and committees.

Subhashini Kadurugasyaya
Dialog axiata PLC
Subhashini is Unit Manager in IT-Converged charging division in Dialog Axiata PLC. She worked as Engineer, Manager in IT – Telco applications maintenance and solution delivery with 15+ years' experience including Telco core network, security and ISP operations. She also member and treasurer of LKNOG. She has participated several APNIC, APRICOT conferences and speaker in Women in ICT forums, APNIC NFH SEA, LKNOG events.
November 23, 2022
LKNOG6 Conference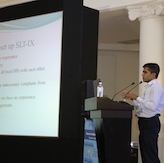 Digital Transformation with Cloud Migration
Keynote : Opportunities for Sri Lanka in IR 4.0 era with a cohesive information security ecosystem
Closing ceremony and certificate distribution
"It's time again for all the network operators in Sri Lanka to get together…"

Speakers from around the world
Professional event speakers
Trusted hands behind us
Our great sponsors
Vibrant & Versatile
Conference Venue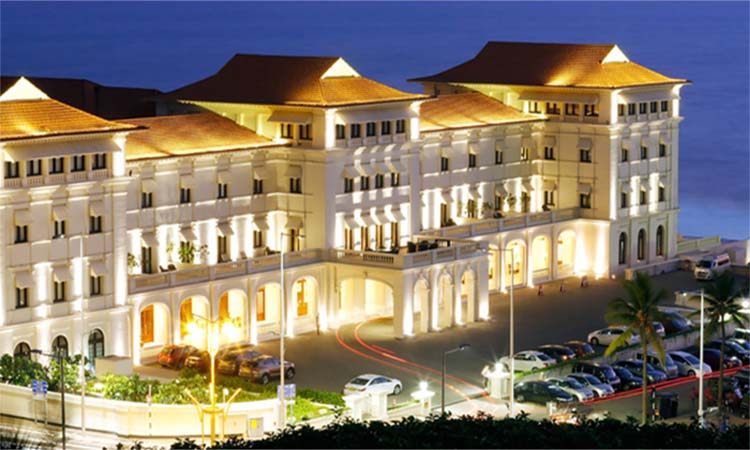 Galle Face Hotel
Sri Lanka's one of the iconic landmark, built in 1864, The Galle Face Hotel, is situated in the heart of Colombo, along the seafront and facing the famous Galle Face Green.One of the oldest hotels east of the Suez, The Galle Face Hotel embraces its rich history and legendary traditions, utilizing them to create engaging, immersive experiences that resonate with old and new generations of travelers alike.
Vibrant & Versatile
Training Venue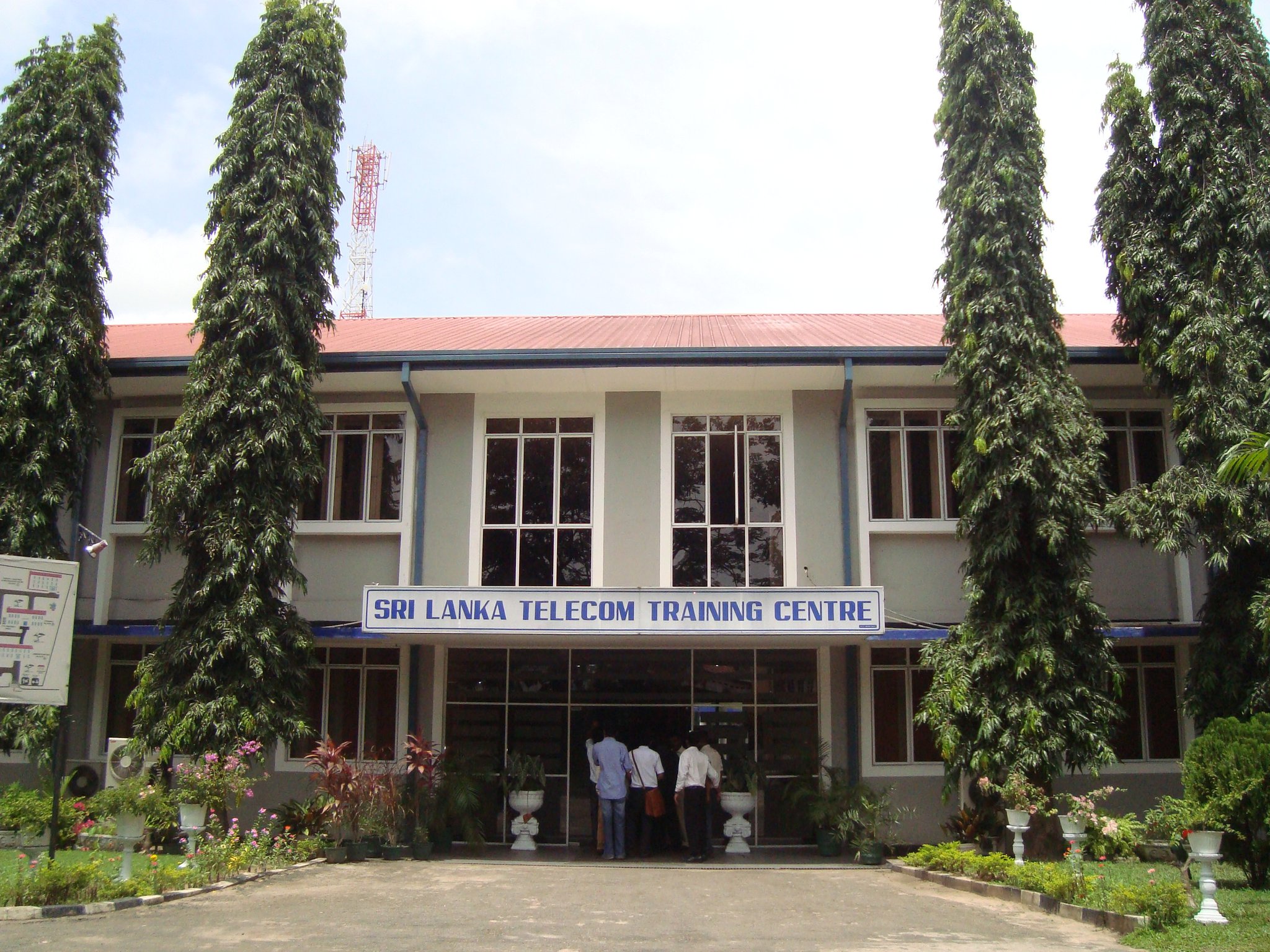 Sri Lanka Telecom Training Centre
The Welisara Training Centre premises comprise of all required facilities specially designed to ensure a pleasant learning environment. It consists of fully air conditioned labs, classrooms, auditorium, library and administration offices. A hostel facility is also available for students, as well as a large sports ground and an indoor games room to encourage students to take part in sports activities and thus ensuring a vibrant campus life.